Web design for a historical player of outdoor clothing.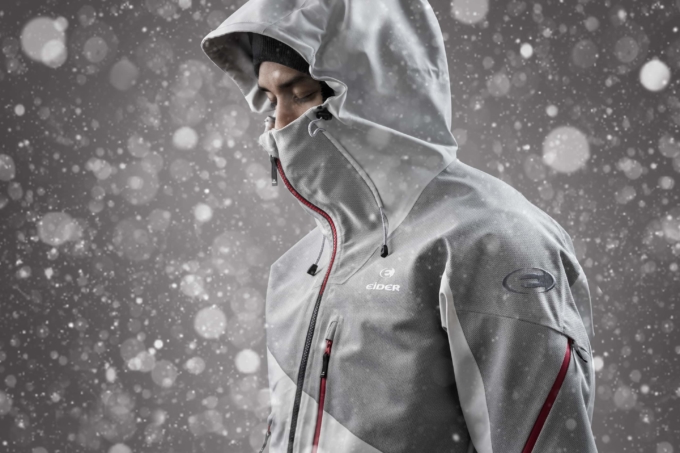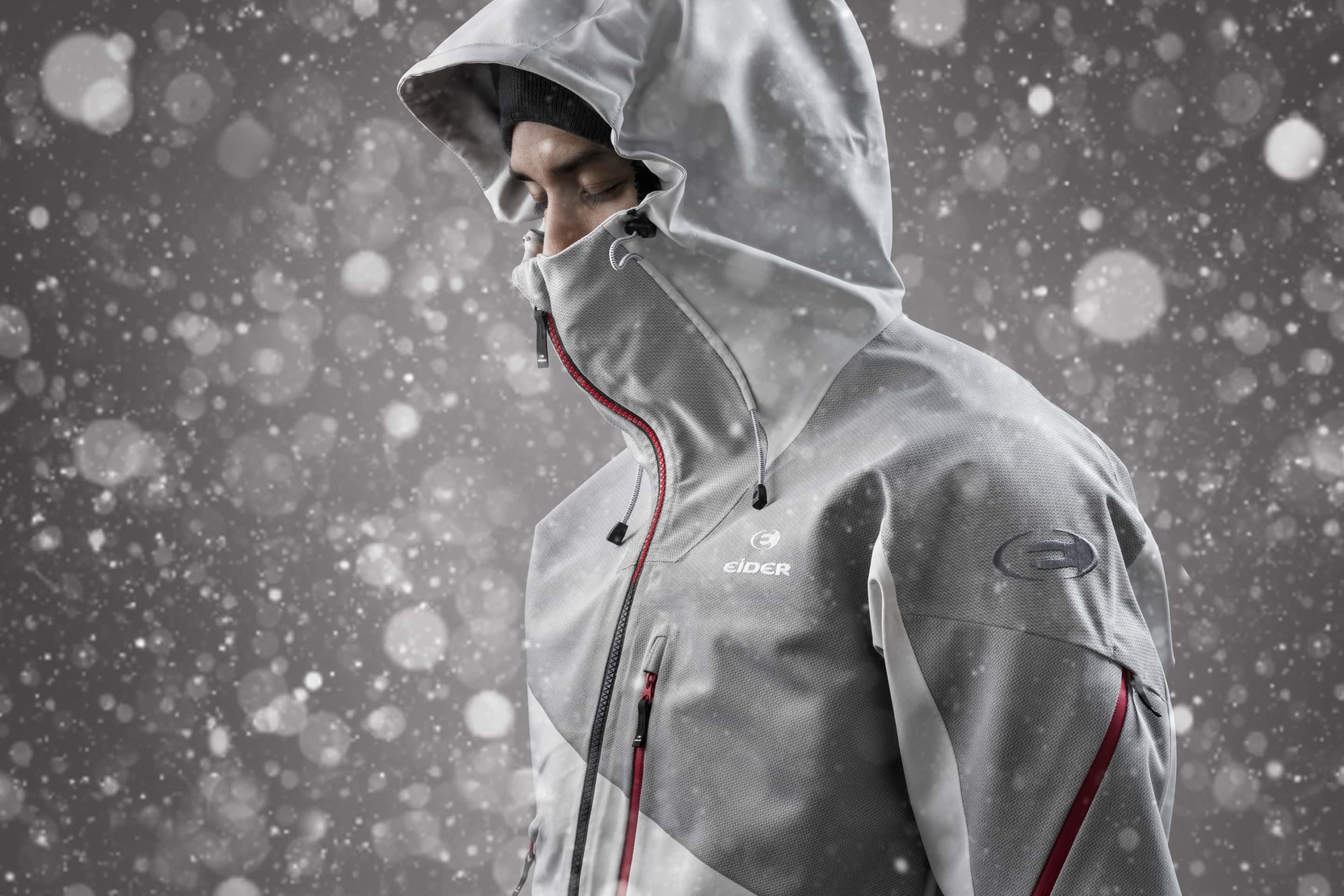 We have designed for Eider a digital platform that meets the need for the brand to illustrate its essentialist approach to clothing and its contemplative vision of outdoor activities. The design integrates without contradictions the specific constraints of e-commerce as the requirements of image and usability.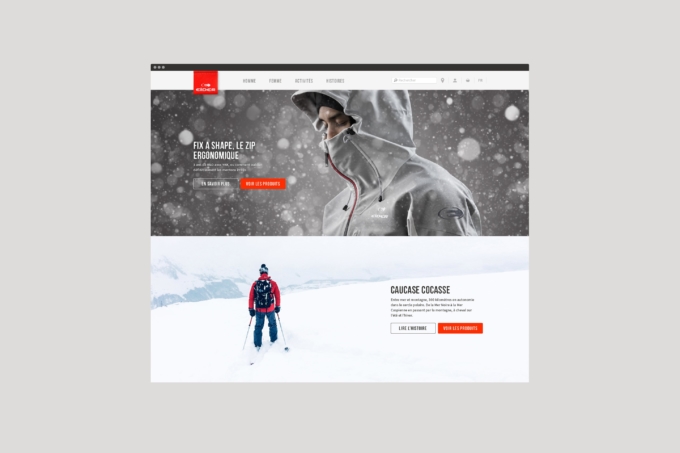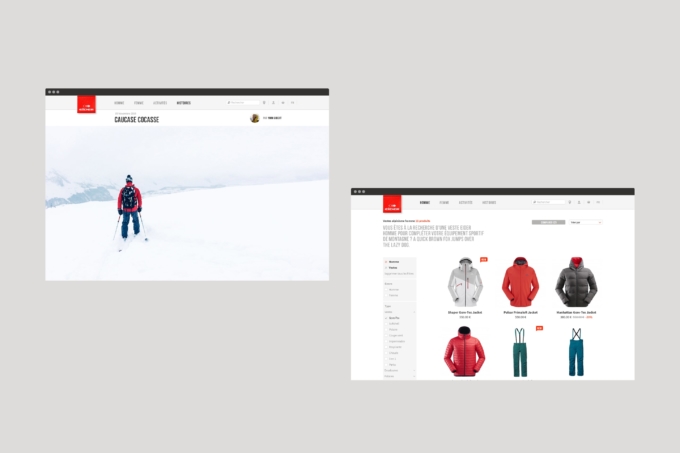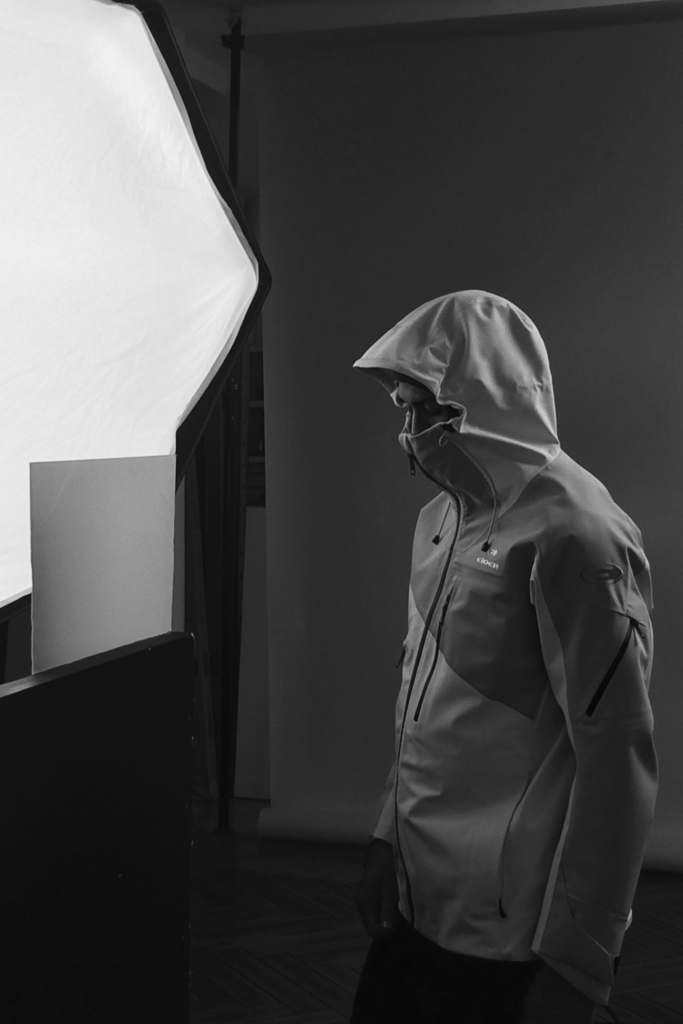 The art direction of the campaign reflects the technical expertise of the season flagship product and the comfort it provides.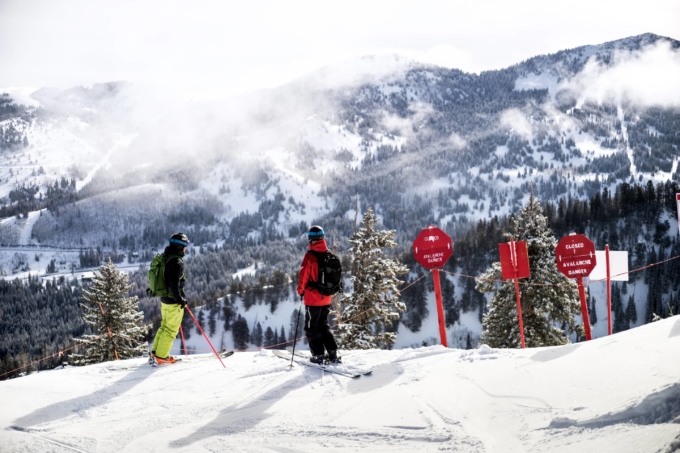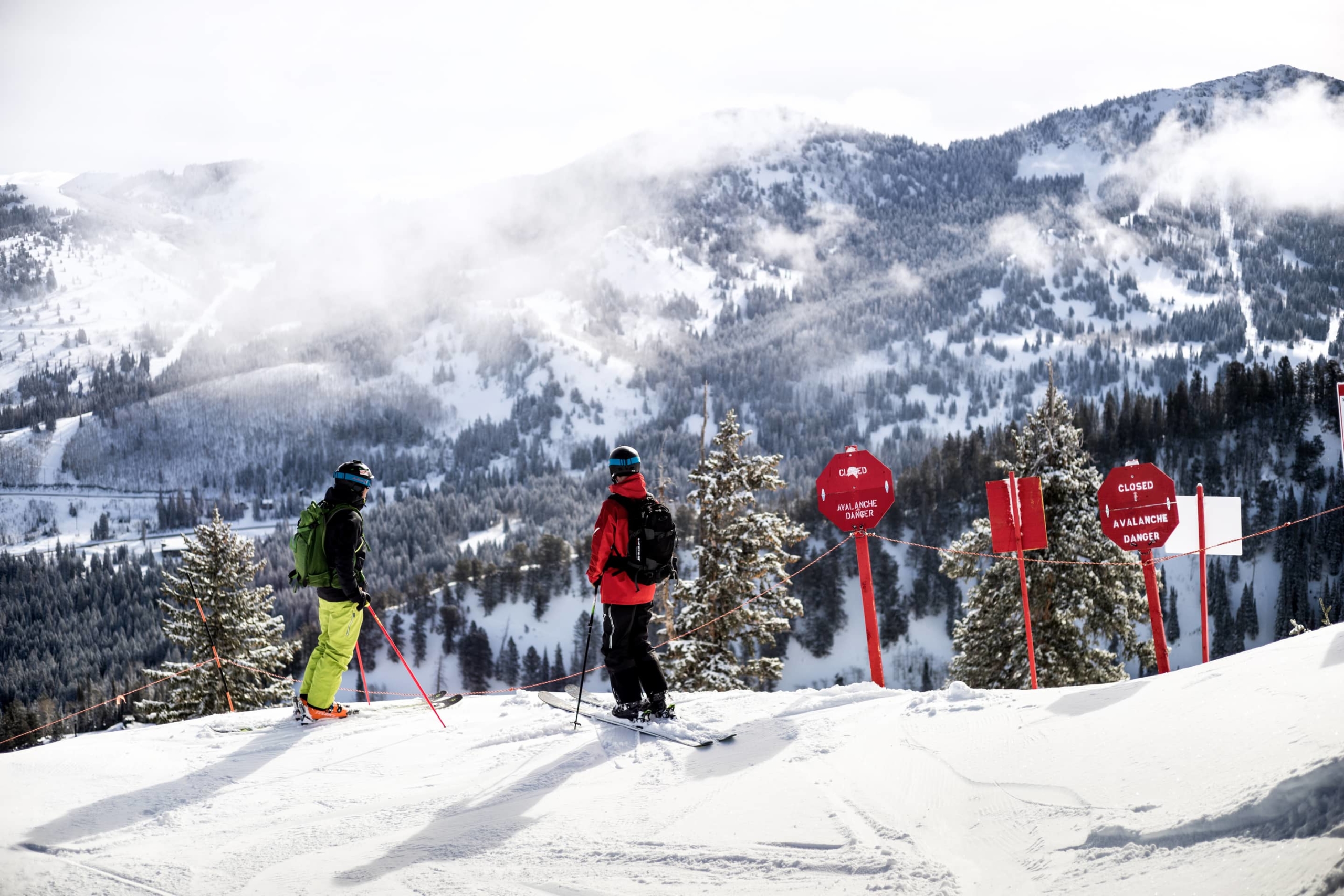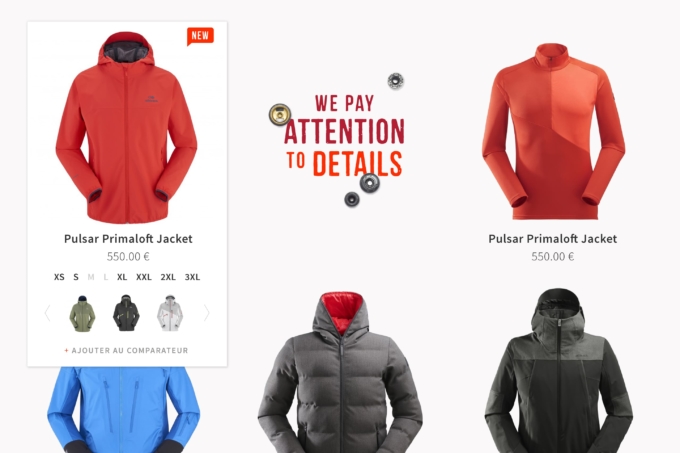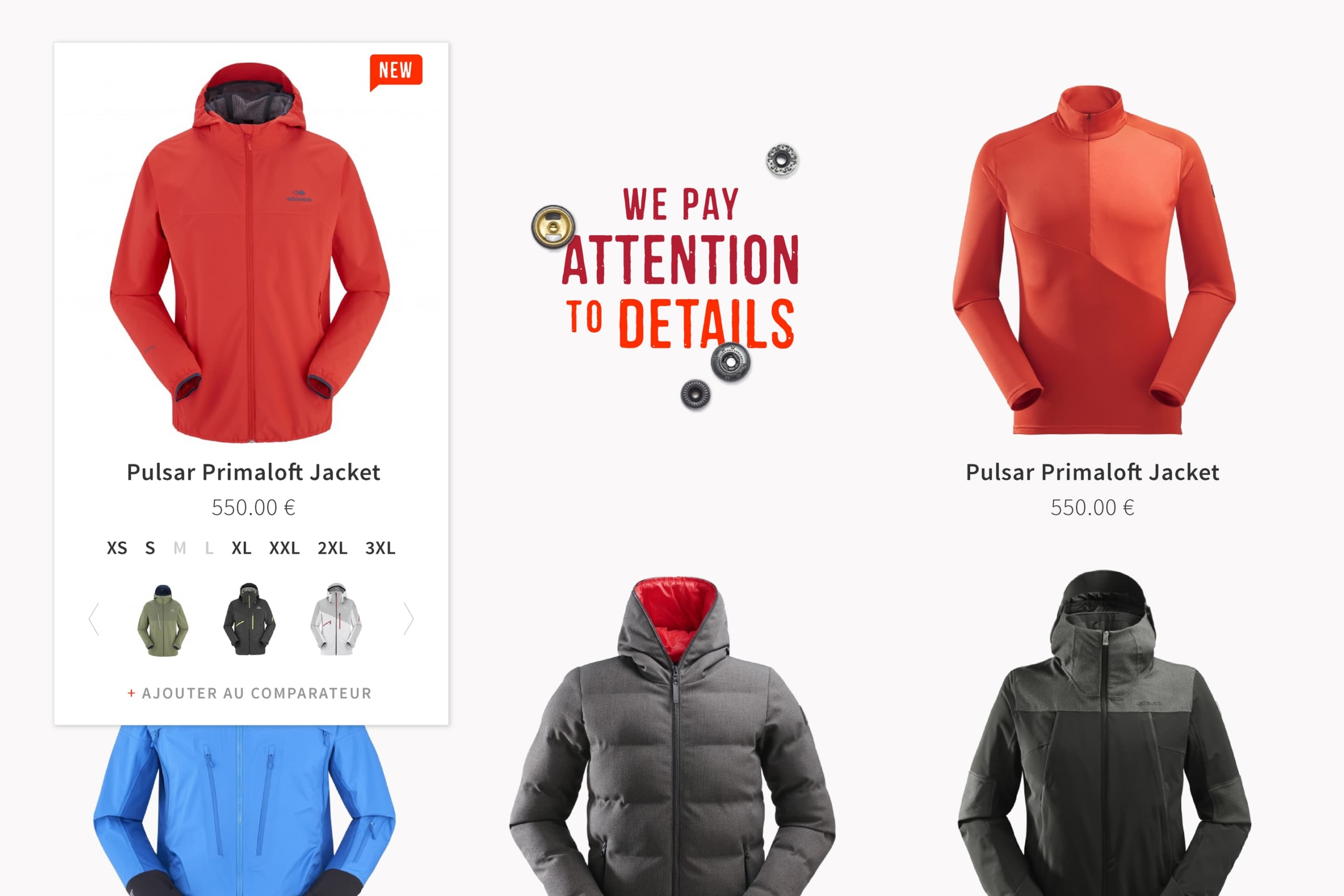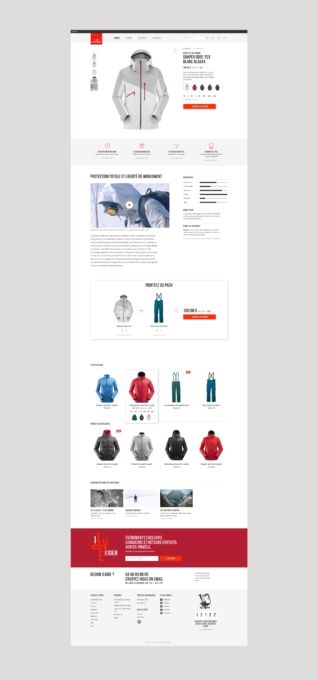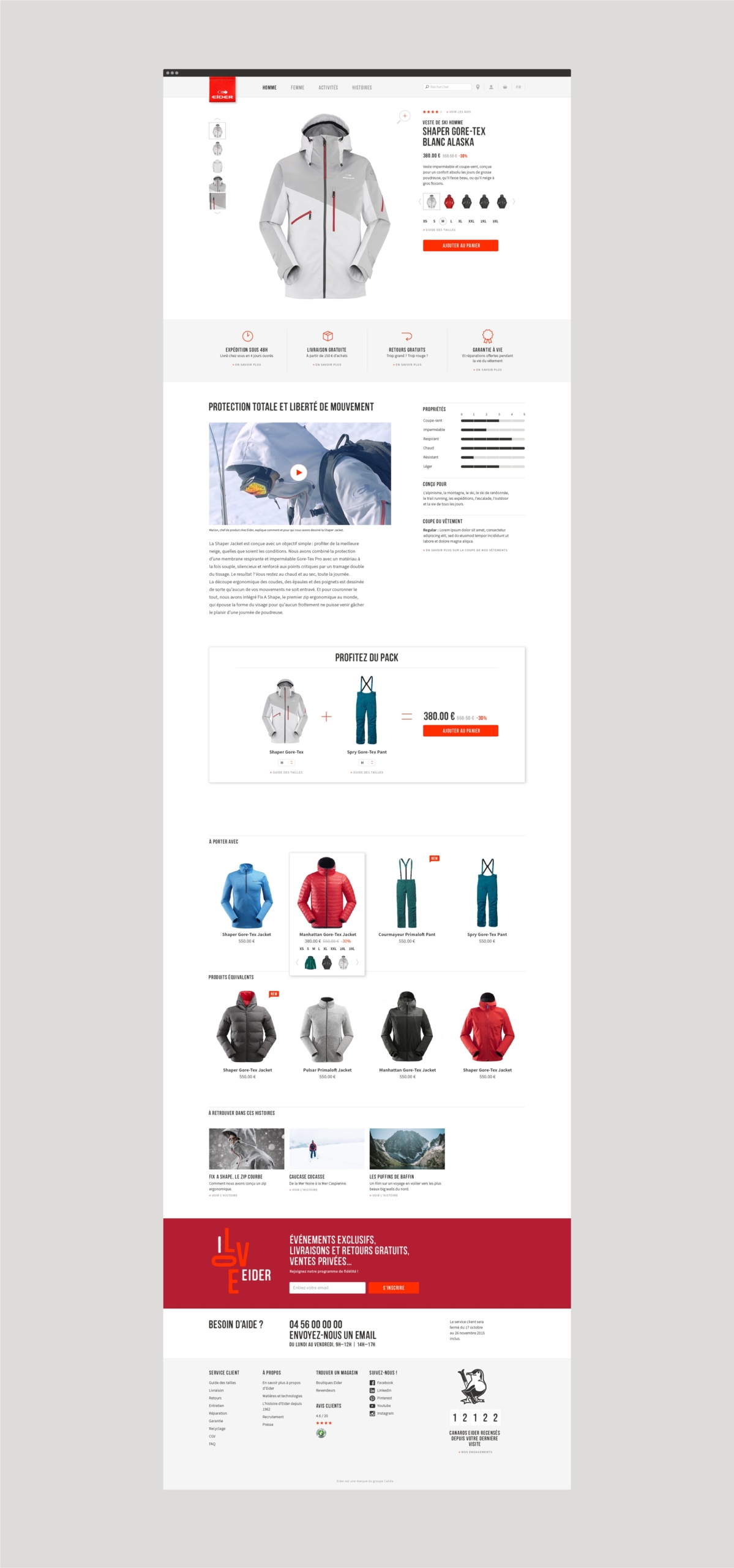 The product page offers a measured information density and is divided between a generous product narrative and accessible choice help modules.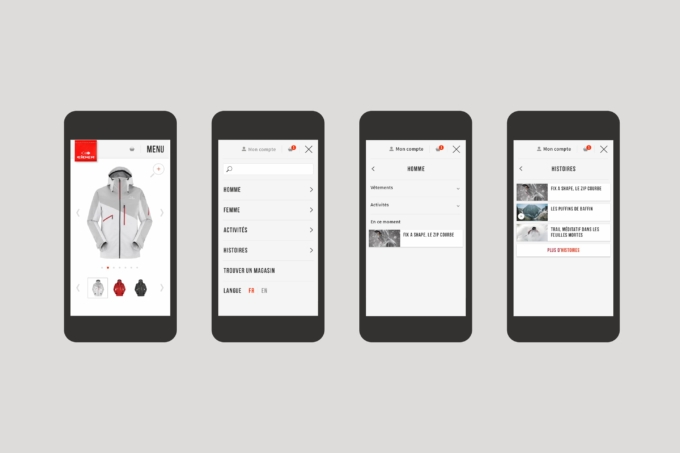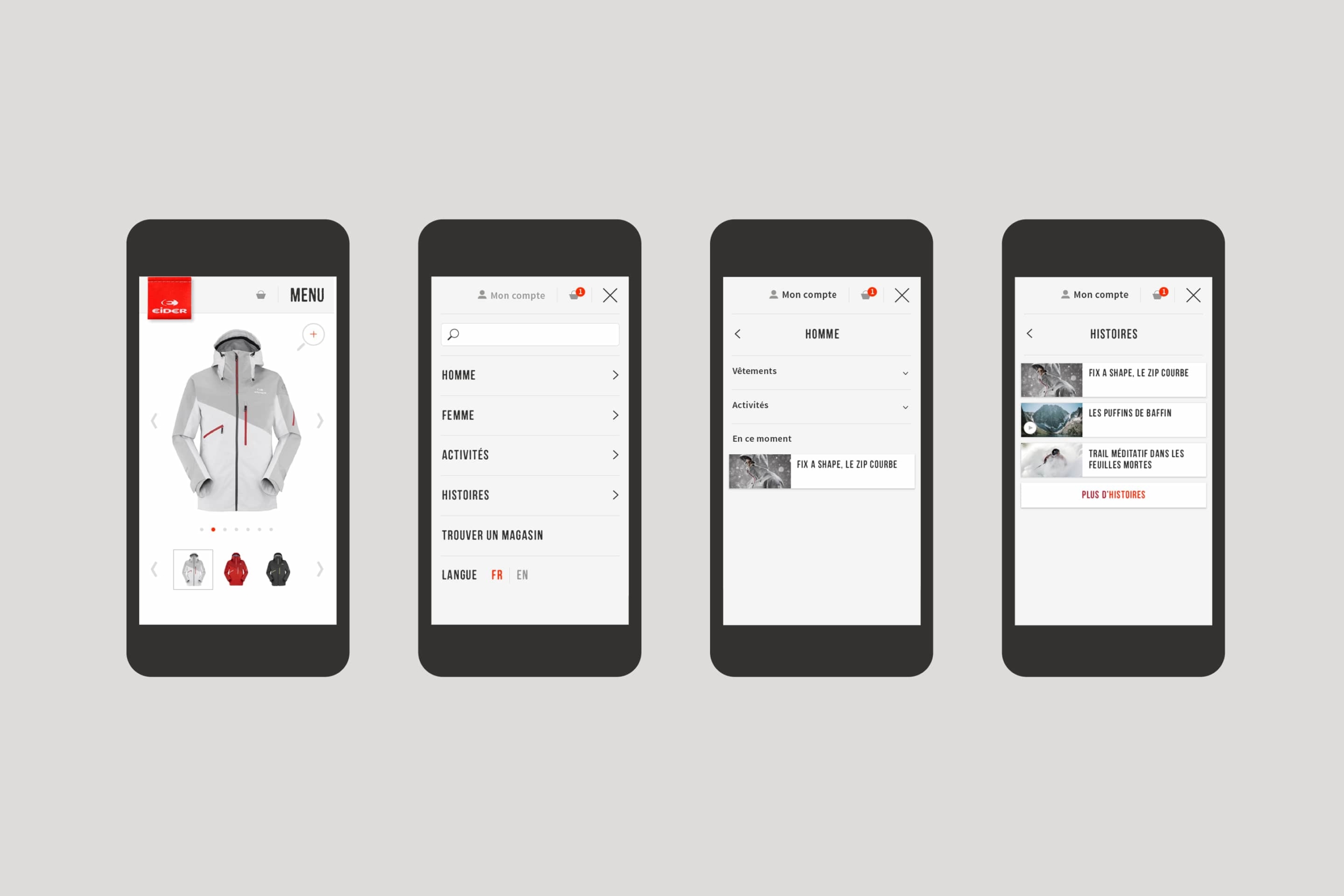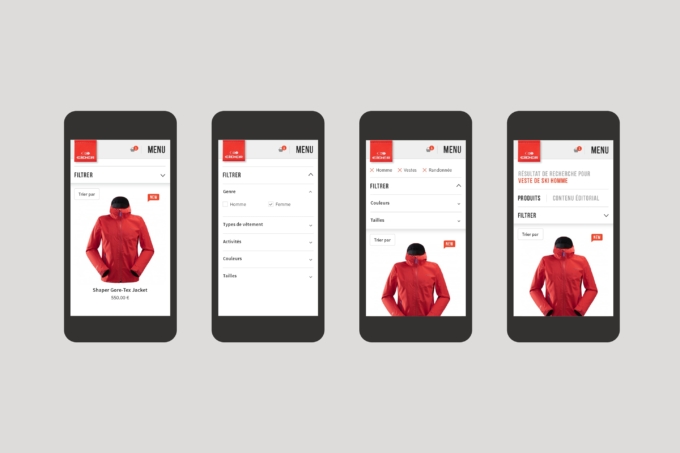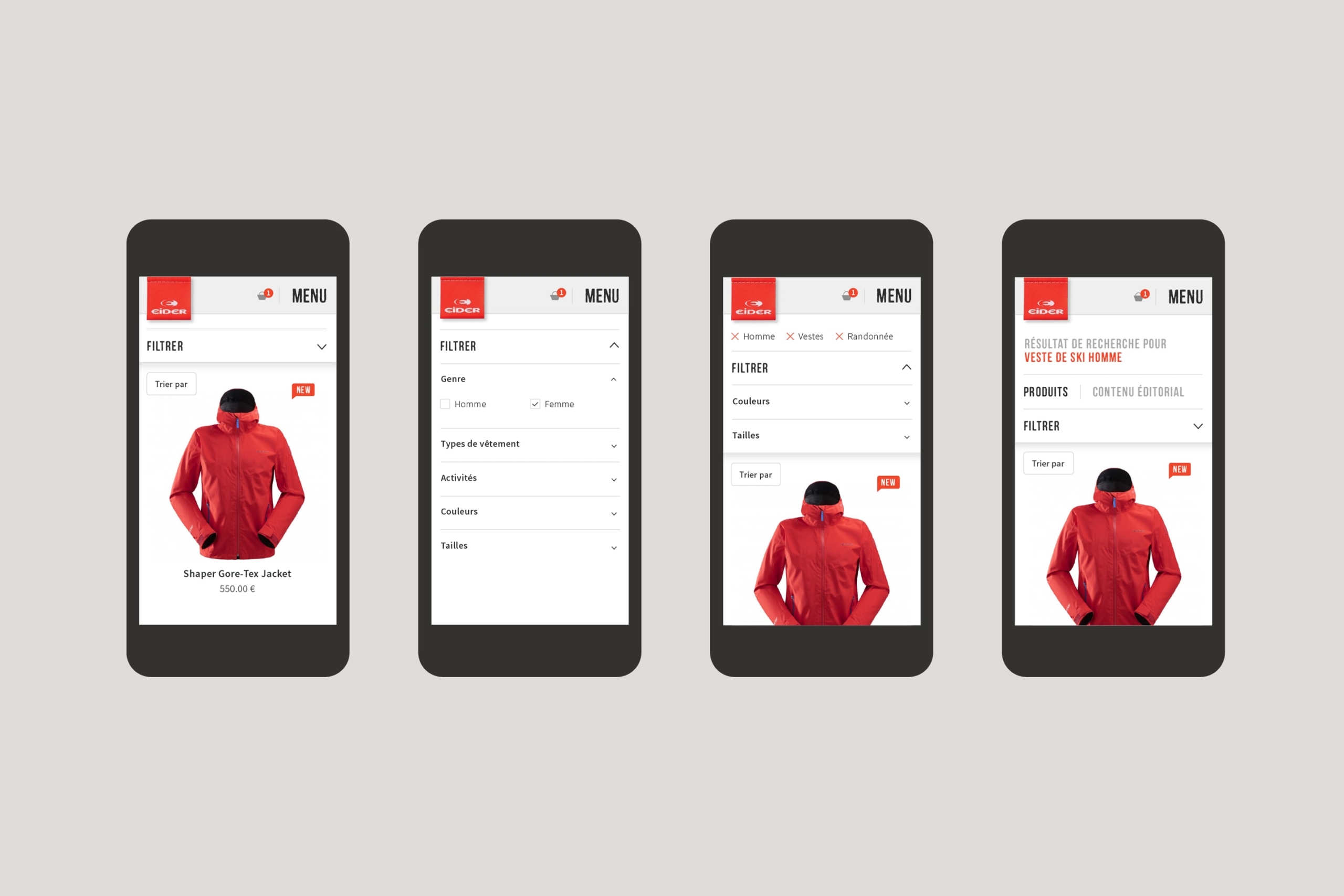 Product filtering is solved in a simple and intuitive way for all screen sizes.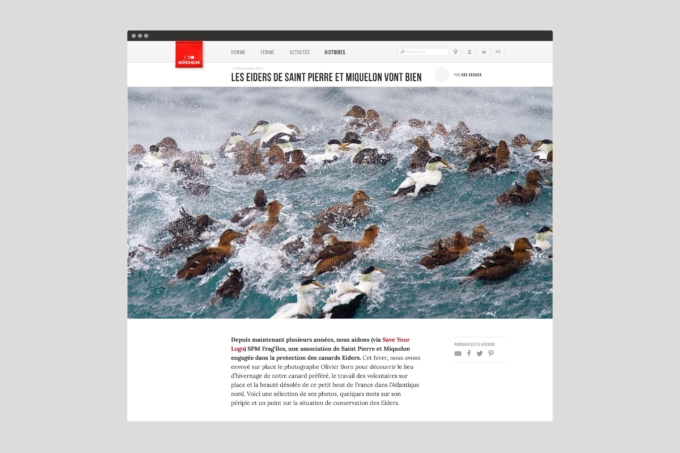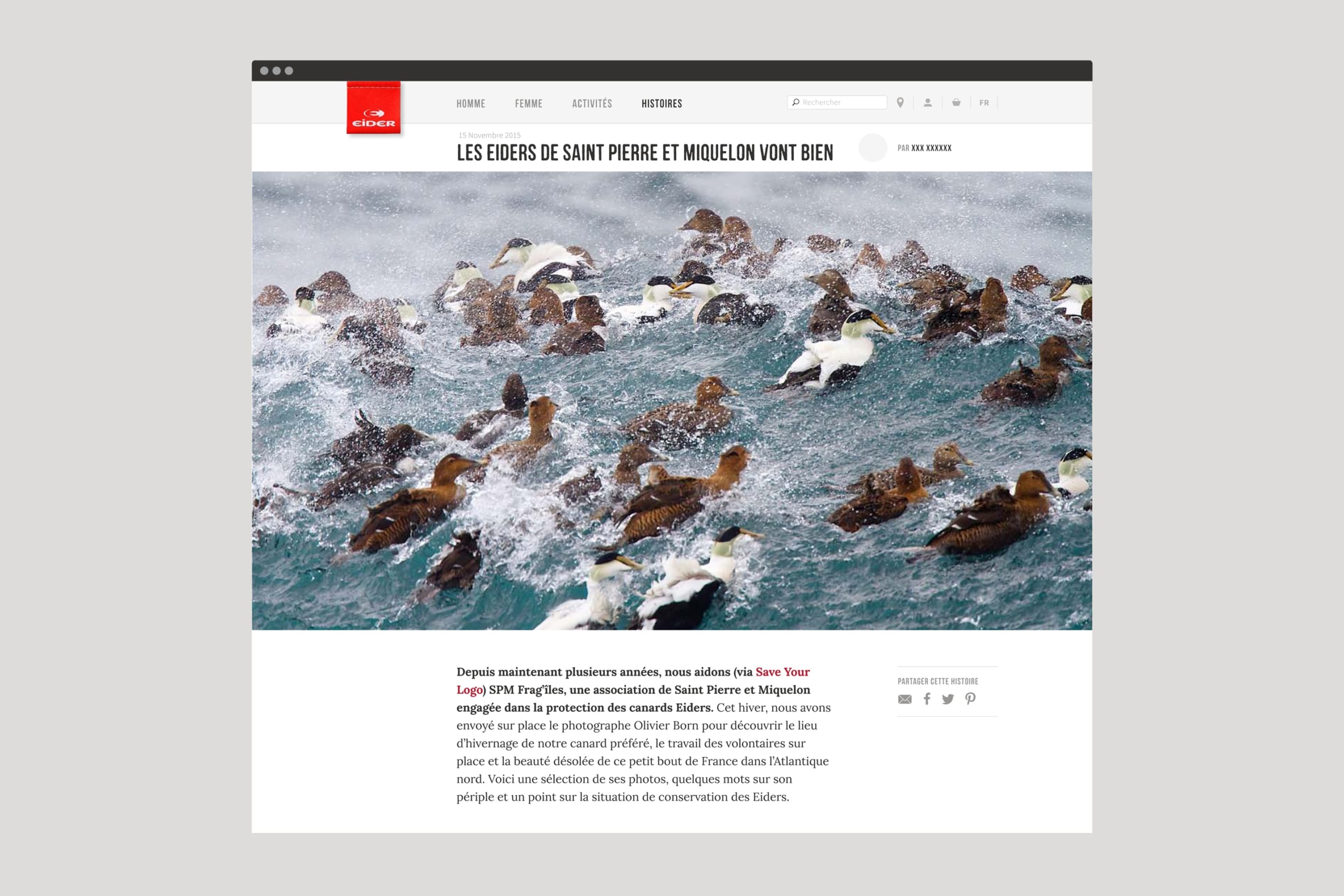 Chosen for their resonance with the brand's contemplative approach to nature, published stories occupy an important place in the user experience and are treated with emphasis.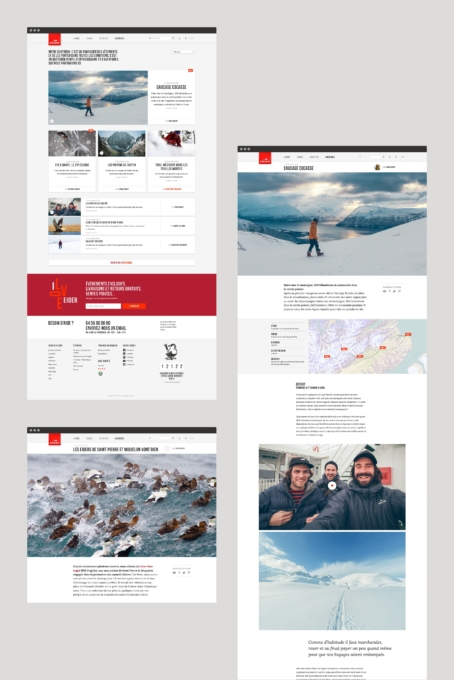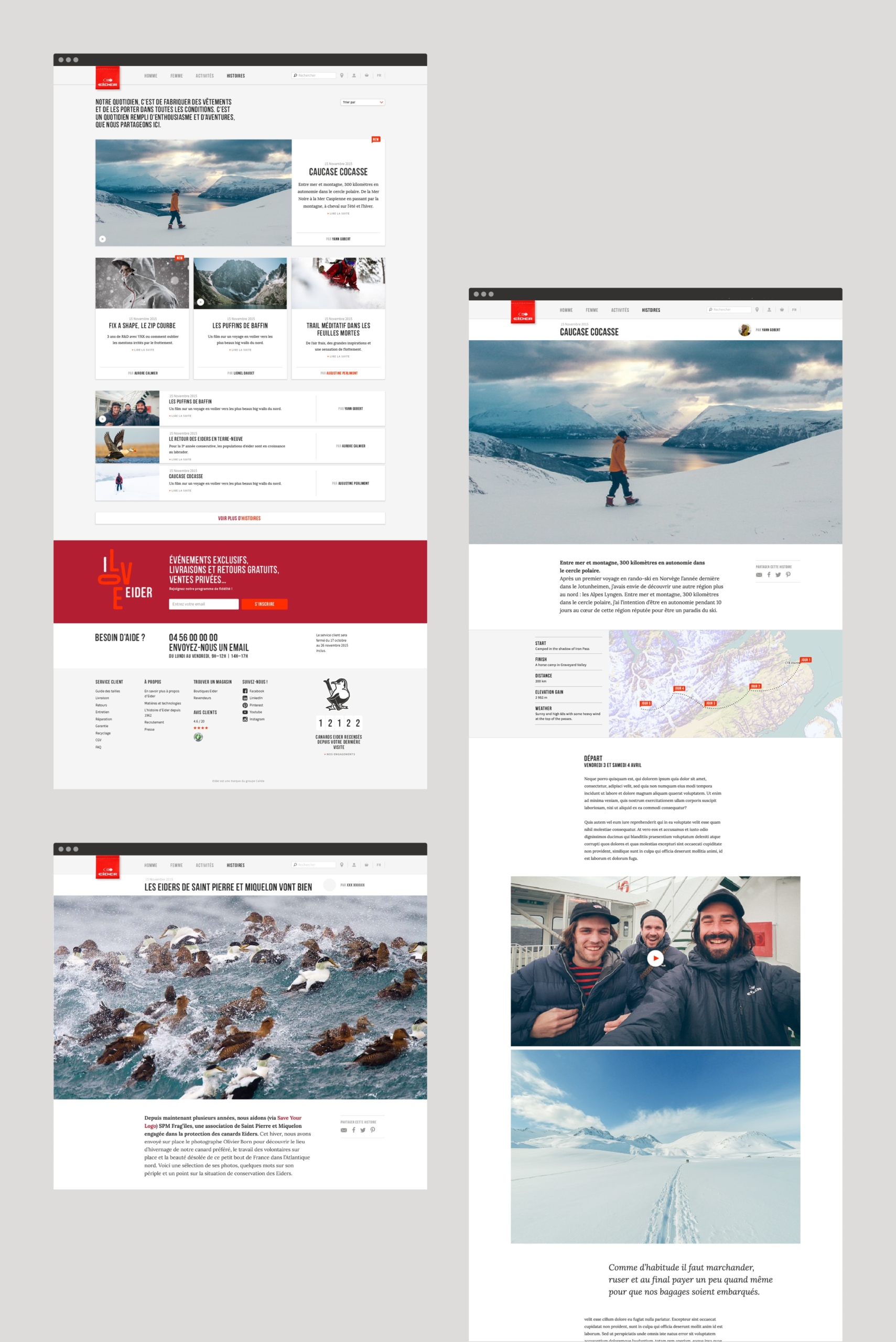 Projet précédent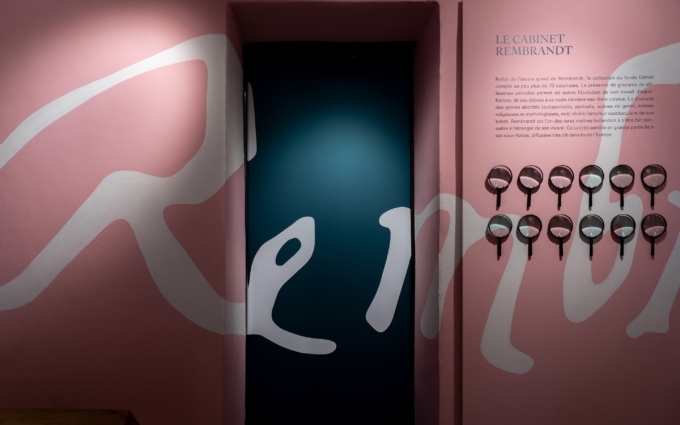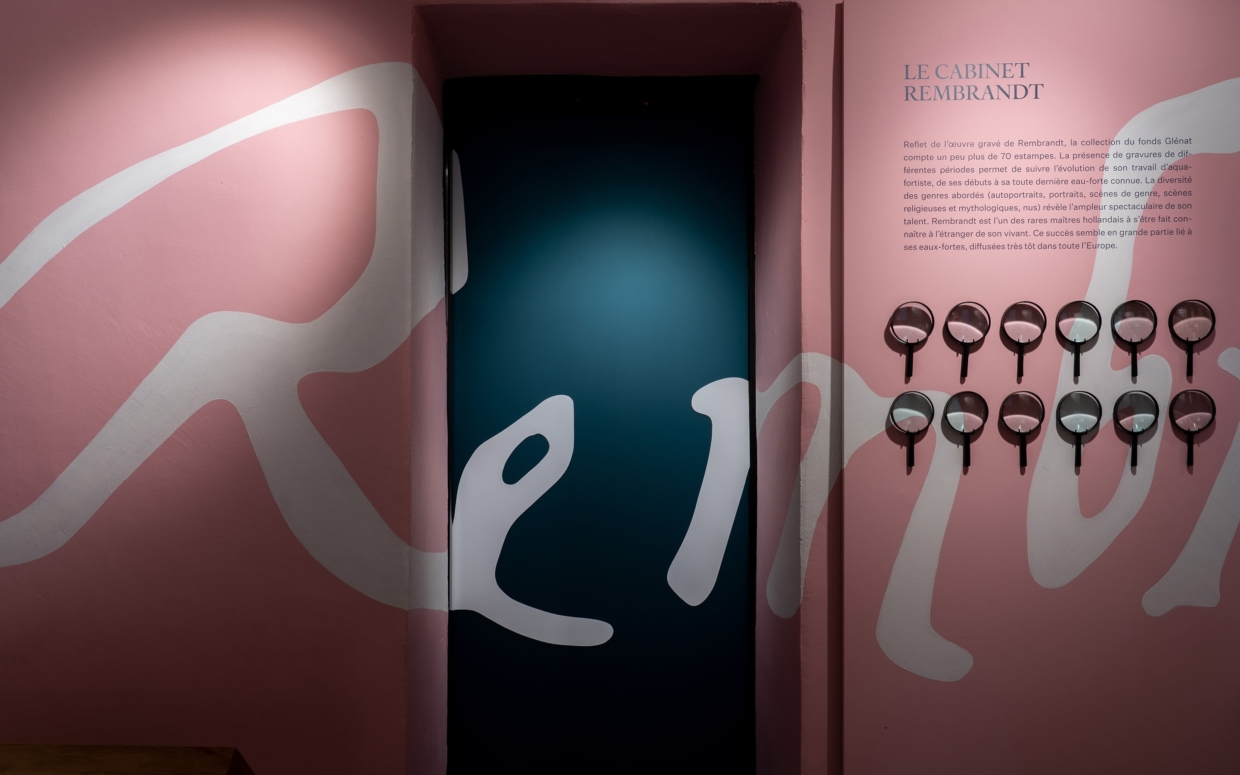 Cabinet Rembrandt
Scenography | Visual Identity
Projet suivant